WRITER'S WEEKEND RETREAT
SOLD OUT SUCCESS - 2009, 2010, 2011, 2012, 2013, 2014, 2015, 2016, 2017
APRIL 27, 28, 29, 2018
COME CELEBRATE WITH US
OUR TENTH ANNIVERSARY IN SEA GIRT, NJ
SOLD OUT - WAITING LIST AVAILABLE
Returning for the tenth year!
Just keeps getting better...see you in 2018
SEA GIRT, NEW JERSEY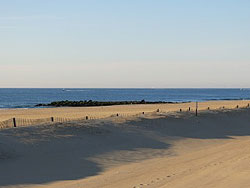 Due to the success of this retreat in 2009, 2010, 2011, 2012, 2013, 2014, 2015, 2016, and 2017, WRA will return to the Jersey Shore for another stimulating weekend devoted to the writer and her creative journey. Stay in a Victorian inn located just one block from the ocean. Wraparound porches lined with wicker frame the two spacious guest houses. Beautifully decorated rooms echo the refined atmosphere of a stately seashore inn. Think about your writing goals as you stroll the beach in the early morning. Engage in the camaraderie of WRA as you balance community with solitude. Review and reflect. Join us for a nurturing experience on every level. Write. Read aloud. Listen. Take time for yourself.
Thank you so much for another wonderful weekend retreat! Just what I needed! Such friendship, peace, inspiration, love!
--Susanna Rich
It was wonderful, stimulating and magical. What an incredible group of women! --Susan Danberry
The Writer's Weekend Retreat is the most glorious gift to oneself. The spirit of this captivating community allows us freedom to write, to listen and to learn about ourselves. It is a three day respite from the clatter of the world where we discover a place of reflections, sisterhood, and a new depth to our writing and our voices. I come away from the weekend renewed, inspired and eager for next year's retreat! --Julie Genovese
Thanks for giving me one of the most memorable experiences of my life! -- Lois Myers
I have been to gazillions of conferences, retreats, etc. but I went the deepest at yours...so wonderful to be part of the kula! --
Carol Walkner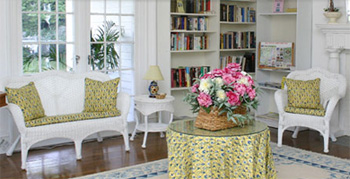 Click here for more details and registration form.
GREECE WRITER'S RETREAT


SEPTEMBER 4 - 13, 2018
NOTE OUR NEW DATES FOR 2018
SOLD OUT - WAITING LIST AVAILABLE
Thanks to the amazing writers who joined us in 2017 on our international writer's retreat!
We're looking forward to September, 2018 - our 8th year in Alonnisos.
Julie Maloney - Director of WRA
returns to lead her eighth writing retreat
on the island of Alonnisos.

ALONNISOS is a jewel of an island situated in the northwest of the Aegean Sea. It belongs to the Northern Sporadic group of islands. The harbor spills into a small bay with clear turquoise waters, surrounded by steep, ochre-yellow cliffs. Alonnisos has been designated as one of the top eco-islands of Europe. Swim in its crystal clear waters or hike old donkey paths kept open for nature lovers. Explore the natural beaches and travel into the hilly countryside where gentle, green hills converge with deep ravines. View the island as one large botanical garden. Surround yourself with dramatic views from the top of Chora - Old Town - and other highpoints on the island. Return to your private terrace and breathe in the calm of the environment.

You will arrive by Flying Dolphin hydrofoil or ferry to the lively port and main village of Patitiri. Most of the islands' 2,900 permanent inhabitants live in this area. Patitiri is full of cafes and tavernas where you can sit with your writing journal and enjoy the port atmosphere with the many colorful fishing and sailing boats. Walk up the hill to Nina's Pansion where you will be staying and feast your eyes on the magenta bourganvilla. Read. Take a nap. Swim. Hike. Take time. Write.

this purpose and place

strikes a spark

to illuminate minds

in the cave of the skulll

the winds of voices sound

in laughter, at depth

calmed in breathing

we synch into shared calm

absorb a rich broth

that nurtures souls

the prompt a wick

we ignite and write

safe by the sea...

our voices

not one alike

we marvel

weep and laugh




--excerpt by Carol Tremper,

Writer and Poet and Alonnisos Retreat participant for 6 years



Click here to view our Photo Gallery

Photos by Julie Maloney and Carol Tremper




WRITING AND YOGA RETREAT
SOUTH OF FRANCE
Thanks to all the writers who made this a stunning retreat in 2017.
The beautiful Terra Nova will be sold and so we will not be returning to this spot
in 2018. We hope to find a new venue in France. For sure, we'll keep you posted.
AUGUST 20 – 29, 2017
Thanks to the writers who traveled here with us in 2016 and 2017.
What fine memories we made together.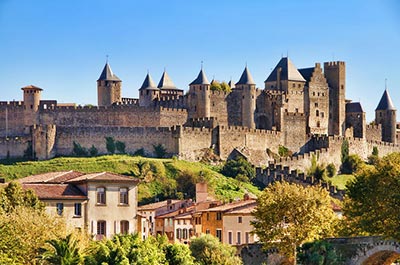 Travel to the Cathar region of France near the villages of Languedoc. The Languedoc-Roussillon region is sometimes referred to as the 'Real South of France'- thanks to its largely unspoiled countryside, traditional wine-making villages and slower, Mediterranean pace of life. Tucked into the foothills of the Pyrenees sits the enchanting Centre Terra Nova, where you will stay surrounded by a Tuscan-like landscape. Walk along the pilgrimage route to Compostella. Visit the highly recognized medieval city of Carcassonne and the Midi Canal. Stretch your mind and body with daily writing, yoga and meditation workshops.
"Yet could I these two days have spent, While still the autumn sweetly shone, Ah me! I might have died content when I had looked at Carcassonne." --Gustave Nadaud
Enjoy organic Ayurvedic meals. Read by the swimming pool. Write. Rest. Enjoy optional spa treatments. Wine-Tasting. Horses live in total freedom and welcome you to this part of the world. Balance solitude with community. Renew your creative spirit. Soak in the peaceful setting.\