FALL WORKSHOPS
WRITER'S WEDNESDAY MORNING SERIES
OCTOBER 12 - NOVEMBER 16, 2016

9:30 a.m. - 12:30 p.m.
Thanks to the WEDNESDAY WRITERS who make this series extra special
See you in the FALL!
This is our only FALL workshop "series." SOLD OUT
Limited to 10 writers
Randolph, New Jersey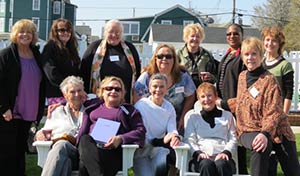 This workshop series is designed to generate new work from creative prompts. Writers are not required to bring any work with them. Writers of all levels - including those "dreaming" of writing - are invited to participate. The atmosphere will support and encourage writers to explore their "authentic" voices." The series will be led by Julie Maloney, director of Women Reading Aloud. Workshop is limited to ten members. The series is modeled after the Amherst Writers and Artists Method.
Julie Maloney is the first writer to bring this method to the area. She brings a wealth of teaching experience to all WRA workshops. Headquartered in Morris County, NJ, she is the leading facilitator of this writing method.
To register, call (973) 927-6354 or e-mail: julie@womenreadingaloud.org
WRITER'S THURSDAY EVENING SERIES
(This series has been discontinued until further notice. Stay tuned.)

6:30 p.m. - 9:30 p.m.
Randolph, New Jersey
8 wk. series - $300
WORKSHOP SERIES CONTINUES...
DEVOTED TO A WORK-IN-PROGRESS
3 Saturdays - Once a Month
This series has helped writers publish their books after finding support within the group.
(If you are interested, please contact Julie)

TBA
10:00 AM to 4:00 PM
Includes Lunch: $295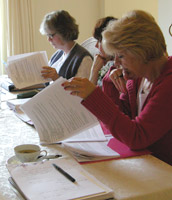 One Saturday a month will be devoted to those engaged in a work-in-progress. Whether you are writing a novel, poetry chapbook, memoir, or non-fiction, a group limited to 8 writers will listen and offer feedback. Come away from your desk and allow your work to be heard by "new ears." Present a question or writing dilemma and leave with a fresh approach. Unsure about character or plot development? Find suggestions in this unique peer group. Dig out your manuscript from the bottom drawer and review with fresh eyes. Re-affirm where you're going. Feel good about getting back to work on a project founded on blood, sweat and tears. Embark on mainstream publishing or self-publish.
Pre-register now by contacting Julie Maloney at: julie@womenreadingaloud.org
AUTHOR SERIES
Tea and Conversation
with
TINA KELLEY
JOURNALIST AND POET
Author of the upcoming book of poetry
"ABLOOM AND AWRY"
MARCH 26, 2017
SUNDAY - 2 PM
BERNARDSVILLE PUBLIC LIBRARY
THANK YOU TO ALLPPORTED THIS WRAWONDERFUL AFTERNOON!

We are thrilled to host this program in conjunction with the Bernardsville Public LIbrary
to support and promote poets and writers.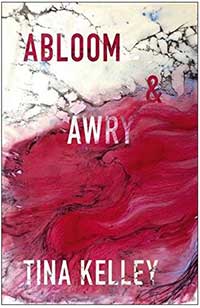 TINA KELLEY
Award-winning
JOURNALIST AND POET

PULITZER PRIZE-WINNING
TEAM
in Public Service
Journalism


Tina Kelley's third poetry collection, "Abloom and Awry," is coming out this spring from CavanKerry Press. Her second collection, "Precise," was published in 2013 by Word Press, which also published her first collection, "The Gospel of Galore," winner of a 2003 Washington State Book Award. She co-authored "Almost Home: Helping Kids Move from Homelessness to Hope," (2012) a national bestseller about homeless young people helped by Covenant House. She was a reporter at The New York Times for ten years, shared in a Pulitzer Prize in Public Service Journalism for being a part of the Times' coverage of the Sept. 11 attacks, and wrote 121 "Portraits of Grief," short descriptions of the victims. Her writing has appeared in Audubon, the Journal of the American Medical Association, Orion, People, Poetry Northwest, Poetry East, Southwest Review, Prairie Schooner, and The Best American Poetry 2009, and on the buses of Seattle Washington. She won the 2014 New Jersey Poets Prize, and lives in Maplewood, NJ with her husband and two children.

Join us for a terrific afternoon of "Tea and Conversation." Open to the public. Free.
Reservations: 908 766-0118
Bernardsville Public Library
1 Anderson Hill Road
Bernardsville, NJ 07924
SEASONAL EVENTS
WRITING AND YOGA
This full day event meets every summer.
Date for 2016 to be announced.
Thanks to everyone for making this a special day!
After the success of our Writing and Yoga Day events, we're thrilled to be offering another this summer.
To accommodate more participants, this event is held at the spacious
PURPLE OM YOGA STUDIO in Denville, NJ.

$95 (Includes lunch)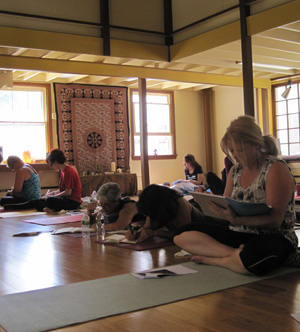 WOMEN READING ALOUD is excited to announce our summer WRITING AND YOGA Day. Director of WRA, Julie Maloney, and certified yoga teacher and massage therapist, Jonnie Lester, will weave their work into a day's devotion to writing, breathing into language, meditation, chanting and improvisation. Open to all interested in storytelling and the discovery of language, as well as those who desire a time to reflect and heal in a safe atmosphere. Yoga tools are available for physical comfort. Chairs are available for those who need them during the writing and reading aloud time. Throughout the day, we will engage in gentle restorative poses. Light lunch will be available at the break. Be part of a gentle "kula" to nurture the spirit. Listen to the clear sound of the singing bowl as you rest in shavasana. Read your work aloud in a graceful environment following the Amherst Writers and Artists Method.
Interested in being on our mailing? Contact: julie@womenreadingaloud.org
CONFERENCES
Thirteen full-day conferences have been held since 2003. Writers come together and share their work aloud in small groups, facilitated by a seasoned writer. Silent feedback sheets are distributed in each group to ensure the writer leaves with concrete feedback from her group. Published authors have the opportunity to promote book sales. A scrumptious lunch is served and a guest author — always a delight — spends the afternoon sharing her writing experience and taking questions from the audience.
Past Speakers include:
| | |
| --- | --- |
| | Cate Marvin --poet, founder/VIDA |